In his long career as a super spy, British secret agent James Bond has faced off against a lot of villains. Some were genius mad men whose plans for world domination almost worked, while others were hapless clowns whose schemes and efforts to kill 007 were doomed from the start. Here are the best and worst Bond baddies.



Best: Dr. Julius No ("Dr. No") — This titular baddie may have been the first super villain foe for 007, but he's actually more of a scientist and recruiter when you think about it. An agent of the ever present terrorist group SPECTRE, Dr. No actually tries to recruit Bond into the organization before moving on to his master plan. Although his scheme —- essentially a nuclear-powered radio jamming system designed to interfere with US missile tests —- leaves a little to be desired, the whole having-metal-hands-and-a-secret-island-fortress thing make No the archetype for so many villains to follow.



Worst: Jaws ("The Spy Who Loved Me," "Moonraker") — This hulking henchman-for-hire exemplified Roger Moore's campier Bond era. First seen as an assassin for anarchist villain Karl Stromberg in "The Spy Who Loved Me", the razor-toothed Jaws survives (by biting a shark to death) to fight Bond another day in "Moonraker." Again employed as a henchman (this time to space-based maniac Sir Hugo Drax), Jaws actually switches sides and ends up helping Bond save the planet. Come on, Jaws. You forgot rule number one of being a good Bond villain: Don't help 007!



Best: Auric Goldfinger ("Goldfinger") — What are the odds that a guy named Auric Goldfinger would have a thing for gold? Another Bond villain with a movie named after him, Goldfinger makes the best list for a number of reasons. From a seriously great plan for world domination (irradiating the billions worth of gold at Fort Knox, making his own gold increase in value), to employing awesome henchpeople (Oddjob and Pussy Galore), and an extremely memorable death (getting sucked out of a plane window), it's hard to top Goldfinger as Bond villains go. He even perfected the "torturing the hero with a laser while explaining your master plan" schtick so often imitated by other super villains.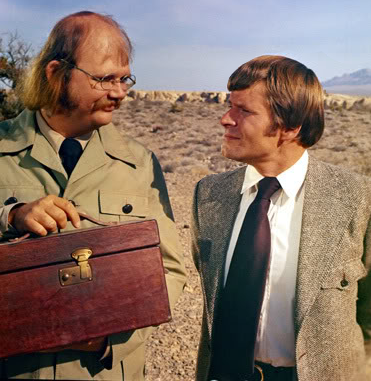 Worst: Mr. Wint and Mr. Kidd ("Diamonds Are Forever) — This creepy duo of assassins enjoy their gruesome line of work a little too much. Famous for their extremely elaborate executions and glib one-liners, the bowl-cutted Wint and bespectacled Kidd make sure that everything is running smoothly with villain Blofeld's diamond smuggling operation. The pair meet a hilariously pathetic end after trying to serve Bond and his companion a fancy (and explosive) dinner at the end of the film.



Best: Ernst Stavro Blofeld ("From Russia with Love," "Thunderball," "You Only Live Twice," On Her Majesty's Secret Service," "Diamonds Are Forever," "For Your Eyes Only") — The ultimate Bond villain, Blofeld was the head of SPECTRE, the terrorist organization that pitted the Cold War superpowers against one another and employed so many other Bond movie baddies. With his trademark tunic, white cat, bald head, and recurring plans for world domination, the Blofeld character became something of a walking, talking clichι, having been oft-spoofed in other media. Still, you don't go toe-to-toe against the world's greatest secret agent in six movies (seven, if you count the unofficial "Never Say Never Again") if you're doing something wrong as a super villain.



Worst: Max Zorin ("A View to a Kill") — Who would the nearly 60-year-old James Bond face off against in 1985's "A View to a Kill"? Murderous tech expert Max Zorin! In many ways, Zorin was the precursor to the many technological nemeses that Bond would face off against in future films. That said, Zorin's harebrained scheme to destroy tech centre Silicon Valley with an earthquake machine and corner the world market on microchips was pretty wacky, even by Bond villain standards. There's a fine line between being ahead of your time and being just plain crazy. The ridiculousness of his scheme aside, Zorin was quite memorably played by actor Christopher Walken (though the role almost went to musician David Bowie.)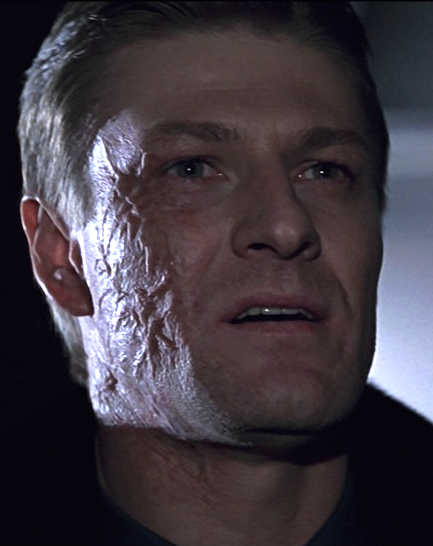 Best: Alec Trevelyan ("GoldenEye") — 007 truly met his match in baddie Alec Trevelyan (Sean Bean). A former colleague of Bond's codenamed 006, Trevelyan was apparently killed in the opening moments of "GoldenEye," only to show up later, seriously angry about being left for dead by 007 and MI6. His plan for revenge entails detonating an experimental Russian nuclear weapon in orbit above London, thus crippling the world's financial system. Oh, yeah, and he also tries to kill Bond when M16 sends the super agent to stop him. True to his reputation as a guy whose characters always die in movies, Bean's 006 goes out like a champ -— first falling from a great height and then having a massive (and exploding) satellite dish come crashing down on him.



Worst: Francisco Scaramanga ("The Man with the Golden Gun") — Granted, James Bond is a force to be reckoned with, but for the supposed "world's greatest assassin," Francisco Scaramanga sure goes down pretty easily. Famed for his use of a golden gun that fires golden bullets with frightening precision, Scaramanga charges his clients exorbitant fees to perform targeted hits. After tracking Scaramanga to his secret island hideout and having lunch with him, Bond somewhat anticlimactically shoots the assassin after sneaking around a little bit inside a funhouse. "The Man with the Golden Gun's" somewhat lacklustre ending could be attributed to the fact that Bond author Ian Fleming passed away before completing the novel of the same name, but such an unceremonious villain death just seems like a waste of the legendary actor Christopher Lee.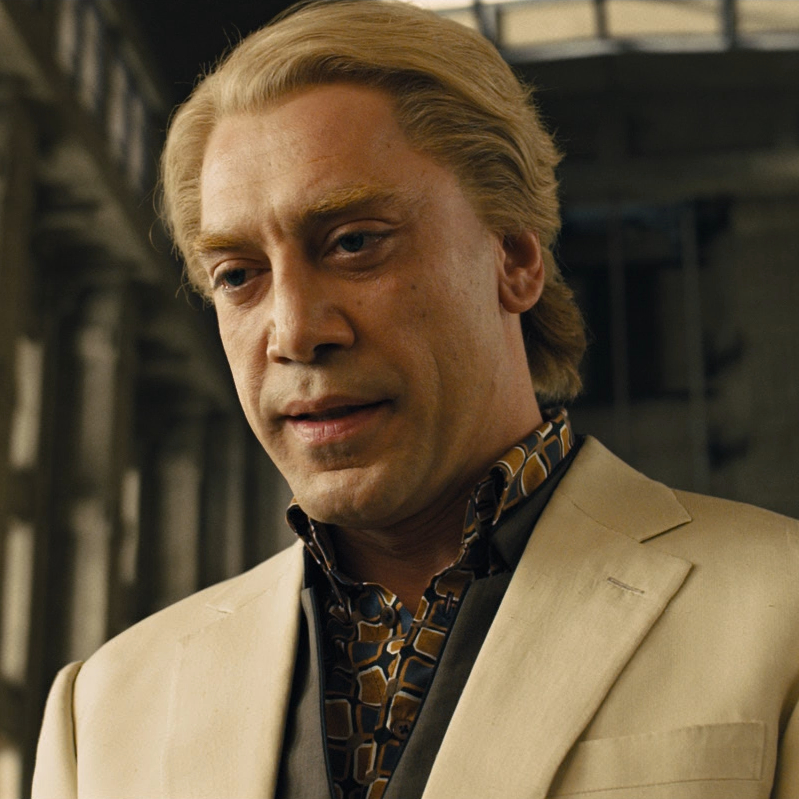 Best: Raoul Silva ("Skyfall") — Another former MI6 operative for 007 to test his mettle against, Raoul Silva uses the skills he picked up as an intelligence agent to create a powerful criminal organization for himself. Upset by being given up to the Chinese during Britain's handover of Hong Kong and subsequently tortured, Silva devotes his efforts and resources to taking down his former allies at British Intelligence. Actor Javier Bardem creates an extremely creepy and sadistic character out of Silva, one that gets the best of Bond on many occasions. Between his excellent monologues, brilliantly executed plans, and absolutely skin crawling presence, Raoul Silva is a Bond villain sure to be considered with the very best of them.