Jack Davis is one of the most prolific artists of our time. The cartoonist and illustrator has a dynamic body of work of advertising art, magazine covers, album covers, comics, and movie posters. Born in Atlanta, Georgia in 1924, Davis took an early interest in cartoons, reading the Sunday comics voraciously and trying to copy the art. While he was a child, the Davis family listened to comedic radio shows like Jack Benny, then Lum and Abner and he would draw Mickey Mouse cartoons trying to make something funny out of still drawings. His interest in comics grew through the work of Hal Foster, who had been drawing Tarzan strips. Already successfully honing his sense of humor, Davis was published for the first time in Tip Top Comics #9 in 1936 after he submitted a four-panel cartoon to the reader's page. Around that time he also had cartoons published in Georgia Tech's humor magazine The Yellow Jacket. He was 12 years old at the time.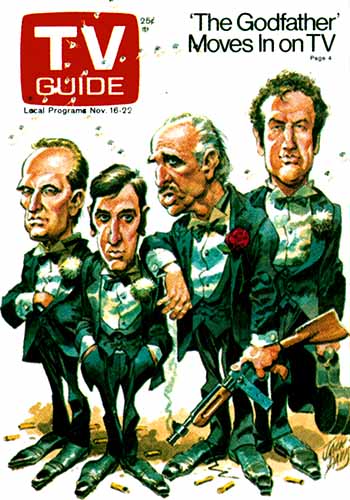 After serving in the Navy, he attended the University of Georgia where he drew for the campus newspaper, The Red and Black, and even helped launch The Bull Sheet, an off-campus humor magazine filled with cartoons and risqué jokes. He served as a cartoonist intern at The Atlanta Journal-Constitution and during one summer he inked Ed Dodd's Mark Trail comic strip which he parodied later in Mad as Mark Trade. Because of Dodd's encouragement Davis continued studying at the Art Student's League in New York and worked on the Herald Tribune as an inker on The Saint comic strip.

He started freelancing for EC Comics in 1950 on their iconic titles such as Tales from the Crypt, The Haunt of Fear, Two-Fisted Tales, The Vault of Horror, Crime SuspenStories, Shock SuspenStories, and Terror Illustrated. He was well known for the way he depicted the Crypt Keeper, evolving the character from the simple version by Al Feldstein to a craggy, decrepit man with lank hair and warts. Davis also worked on Harvey Kurtzman's war comics, creating covers for Two-Fisted Tales, Frontline Combat, and Incredible Science Fiction.

The style of scratchy lines and multi-layered layouts Davis perfected developed a following in the '50s with artists from rival companies copying his style. His comically exaggerated characters made him a perfect choice to be one of the founding cartoonists for Mad Magazine in 1952. His work was featured in all of the first 30 issues of Mad. This led to his work on album covers, book covers, Time and TV Guide covers, and movie posters. In 1961 he wrote, drew, and edited Yak Yak his own book for Dell Comics. He returned to Mad in the mid-1960s and his work appeared in almost every issue for decades.